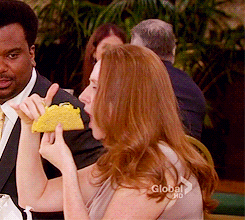 All of you that read my latest post (thanks Mom!) know that I spoke of my love for everything fresh - the pico, jalapeños, cilantro... YUM! 
However, what I did NOT tell you is that I also love the rice, meat, and the delicious melt in your mouth cheese! Oh, give me a bowl of queso and I will be one happy camper! 
So, even though my original plan was to make my own Meximerican food (specifically, arroz con pollo or for you non-spanish speakers/people too lazy to just google - chicken with rice)... tonight I decided to break away from the schedule and live a little! So off I went to a local Mexican restaurant with my friend Sara and boy, did I enjoy that ooey-gooey cheese! 
I don't mean to get all deep and philosophical here (what am I saying - of course I do! I'm an English teacher), but having moments like this are so important in life! I'll post more in detail about this once I wrap my own head around it but I was recently diagnosed with Polycystic Ovarian Syndrome (PCOS) which has kind of shaken up my whole concept of food. As a recovering anorexic, my way of becoming healthy was to disregard the concept of "good" and "bad" foods. Now, with PCOS, and an understanding of how my body processes certain foods, I'm realizing that I have to be a little more careful with what I eat so that I can feel energetic and alive! However, now more than ever, I have to find a balance! And that is where this little spontaneous trip to Monterrey Mexican Restaurant becomes important enough to write a blog post about. 
Enjoy your life. Enjoy your fresh foods and, occasionally, enjoy the hell out of some queso or whatever your vice is! 
Please reload
I'm busy working on my blog posts. Watch this space!
Please reload